___________________________________

DOVOLENÁ V ČESKO-SLOVENSKU + MAĎARSKÉ TERMÁLY
___________________________________
___________________________________
Střední Morava Hranice-Drahotuše2-10os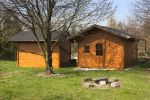 ___________________________________

Jižní Morava Dyje u Znojma 23-26os
___________________________________

Jiřní Morava Podkopná Lhota 5-7os

___________________________________

Jižní Morava Trnava u Zlína 14-18os
___________________________________

Jižní Morava Podkopná Lhota 10-16os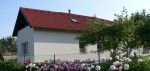 ___________________________________


___________________________________

Krkonoše Horní Lánov 8-14 osob
http://www.chatalanov.cz

___________________________________

Krkonoše Horní Branná 16-20 osob
http://www.hosttravel.cz

___________________________________
DALŠÍ NABÍDKA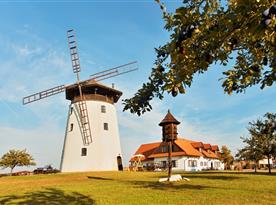 Terms and conditions
General conditions for stays
Lease period
In winter and summer season we offer week stays and their multiples, from Saturday to Saturday. Weekend and other stay is possible to order no earlier then 7 days (1 week) before commencement of the stay. In low season is possible length of stay according to agreement.
· Summer season (June 15 – September 15)
· Winter season: December – March
· Summer low season: April – the first 2 weeks in June
· Winter low season: mid-September – November
Orders
Holiday stay can be booked by phone, in writing directly from web or e-mail, fax or personally at address: Pražská 193/43, Brandýs n.L.(fireplace stoves shop).
If the object is in required time free, we issue a binding reservation and also bill advances.
Price of stay and payment
The prices on the website are valid. The advance is payable at 50% - 60% of the rental price and must be paied by the due date otherise the booking of accommodation will be forfeited and offered to another interested person. The supplement of the price is payable on 1st day commencement of the stay directly on spot. In the case of shortening week stay due to client request, the price remains the same.
· fee for holiday accommodation for city office
· bail – an advance on any building damage or damage to equipment in the amount of 2.000,- Kč. This deposit is refunded at the end of the stay (in the case of damage to property after deducting the payments for damages).
Cancellation policy
K01, K02:
When you cancel a booked stay – the cancellation is 30% of the total amount for the stay.
30-15 days before arrival 50% of the total amount for the stay
15-0 days before arrival 100% of the total amount for the stay
K03:
When you cancel a booked stay – the cancellation is 50% of the total amount for the stay.
The clied is entitled to withdraw from the reservetion at any time. Then enter into force the cancellation conditions. The cancellation fees are not charded if the client ensure the compensation.
Client responsibilities
Keeping the maximum number of people. If the arrival of a higher number of people is not announced in advance, the owner is entitled to require payment or cancel the stay without compensation. Furthermore, thoroughly familiarize with the condition of the object during onset – additional claims will not be considered /except for hidden defects/.
The prices do not include insurance, it is recommended to arrange accident insurance for travels and stay.
The price of the stay does not include special fees.